Burning Bush
Euonymus alatus
Burning Bush, also known as "Winged Euonymus" is a staple for any fall garden, providing a large, crimson red burst of fall colour.
This easy to care for woody shrub is well known in the fall for providing these amazingly bright colours of green leaves turning to red in October. This large bush growing upwards of 15' high and 15' wide in mature size, has a naturally open form that shows well as an anchor in the background of a garden. Although the mature size is rather large, they can be easily maintained yearly to keep size reduced to allow gardeners to use them in a smaller garden.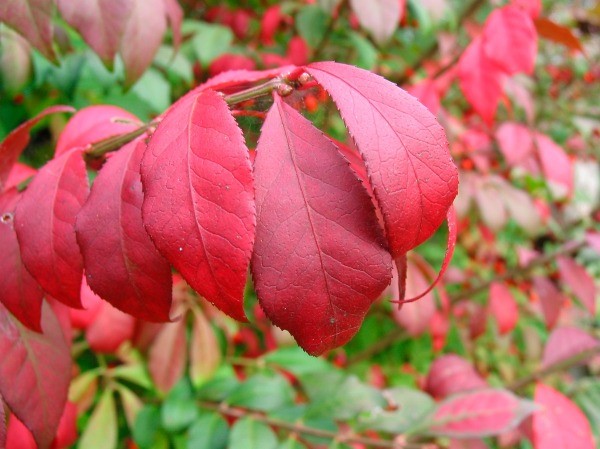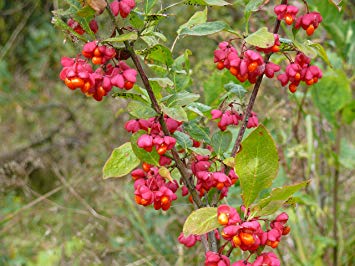 The burning bush produces unique square shaped, arching stems which grow green, pointed and serrated leaves which can sometimes droop down off the stem. it also produces small un-noticeable flowers in the spring, which then turn into vibrant red berries after the flowers fade- it is a favourite for birds.
This shrub also has very few insect or disease problems and has a rather fast growing habit, making it a prime choice for gardeners across North America.
-
Notable cultivars of burning bush:
"Compactus"
"Fireball"
"Chicago fire"