As temperatures rise in Ontario, there is no place we would rather be than by the water. If you have a pool in your backyard, naturally, you will want to entertain beside it... or in it. Whether you want a relaxed get together with a few friends, or an upscale event with a large gathering. In this blog we share four tips to help elevate your pool and outdoor experience just in time for pool party season!
1. Refresh your guests:
A dip in the pool isn't the only way to stay refreshed in the summer, and what better way to keep your guests happy and quenched than the addition of a poolside bar that is stocked with cups and refreshments at arms reach of the pool. Whether your guests fancy an adult beverage, a fruity mocktail or even a pitcher of lemonade for the kiddos. Incorporating a poolside bar will not only make the cold drinks more accessible for your guests, it will also limit the traffic going in and out of your house. Keep the mess outside, right!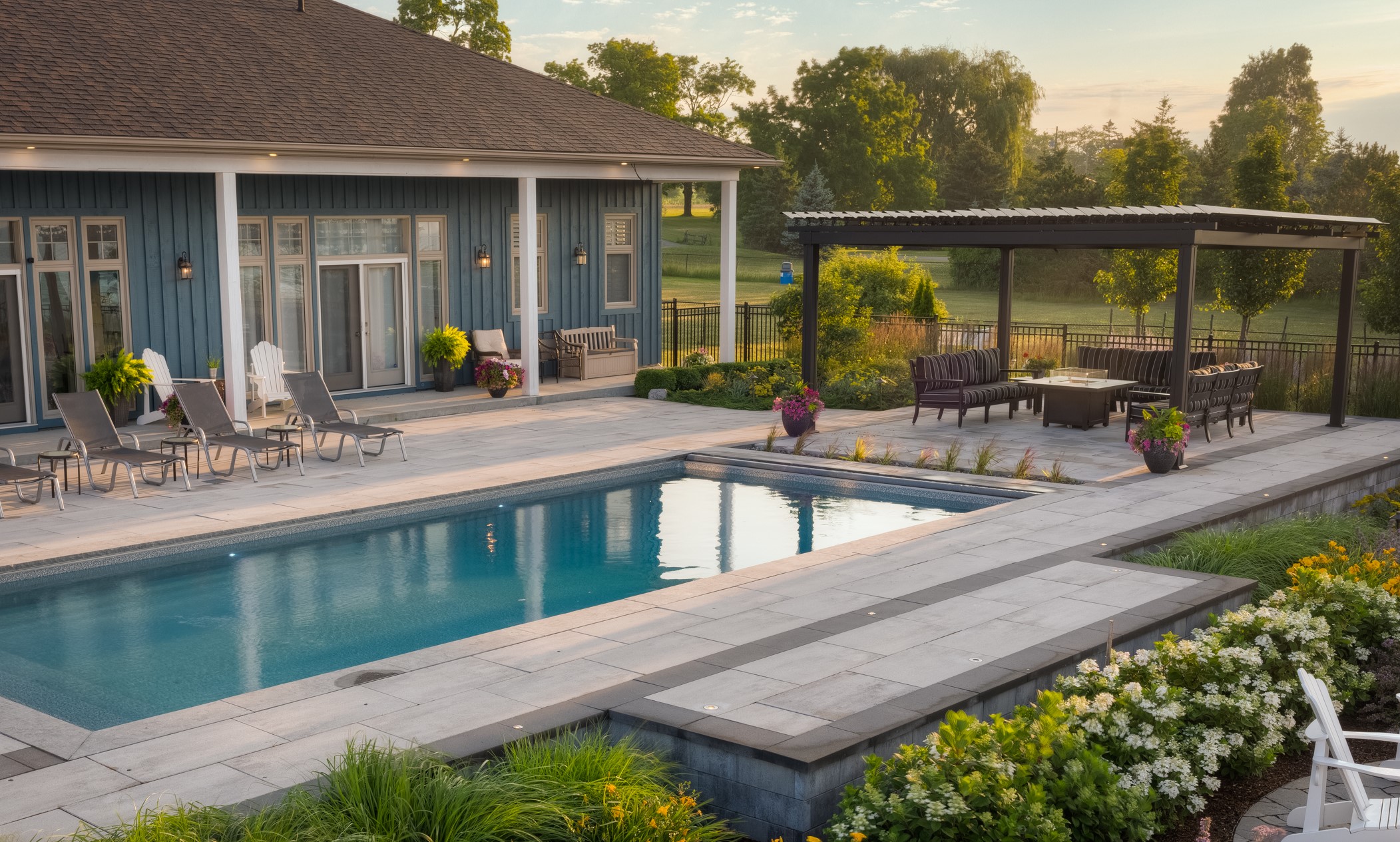 2. Provide some poolside comfort:
In case you need a comfortable place to sit while keeping a safe eye on the kids or if you just want to relax and savor a drink with your guests. Incorporating patio furniture by the pool ensures that you and your guests will always have a relaxing spot to engage in conversation. Best of all, a spot close to the pool so if you get too hot you can go for another dip.
3. Protect your guests from the sun:
Sunscreen is a pool party essential but sometimes it's nice to have protection from direct sun altogether. By incorporating a comfortable spot in the shade, you and your guests can have a break or stay out of the sun altogether while still being present outside. By incorporating a poolside cabana, pergola or even a few trees here and there, you can create a comfortable space to relax that is safe from those harsh midday rays. Best of all you can choose what shade option is best for you depending on whether you want full coverage or more dappled protection.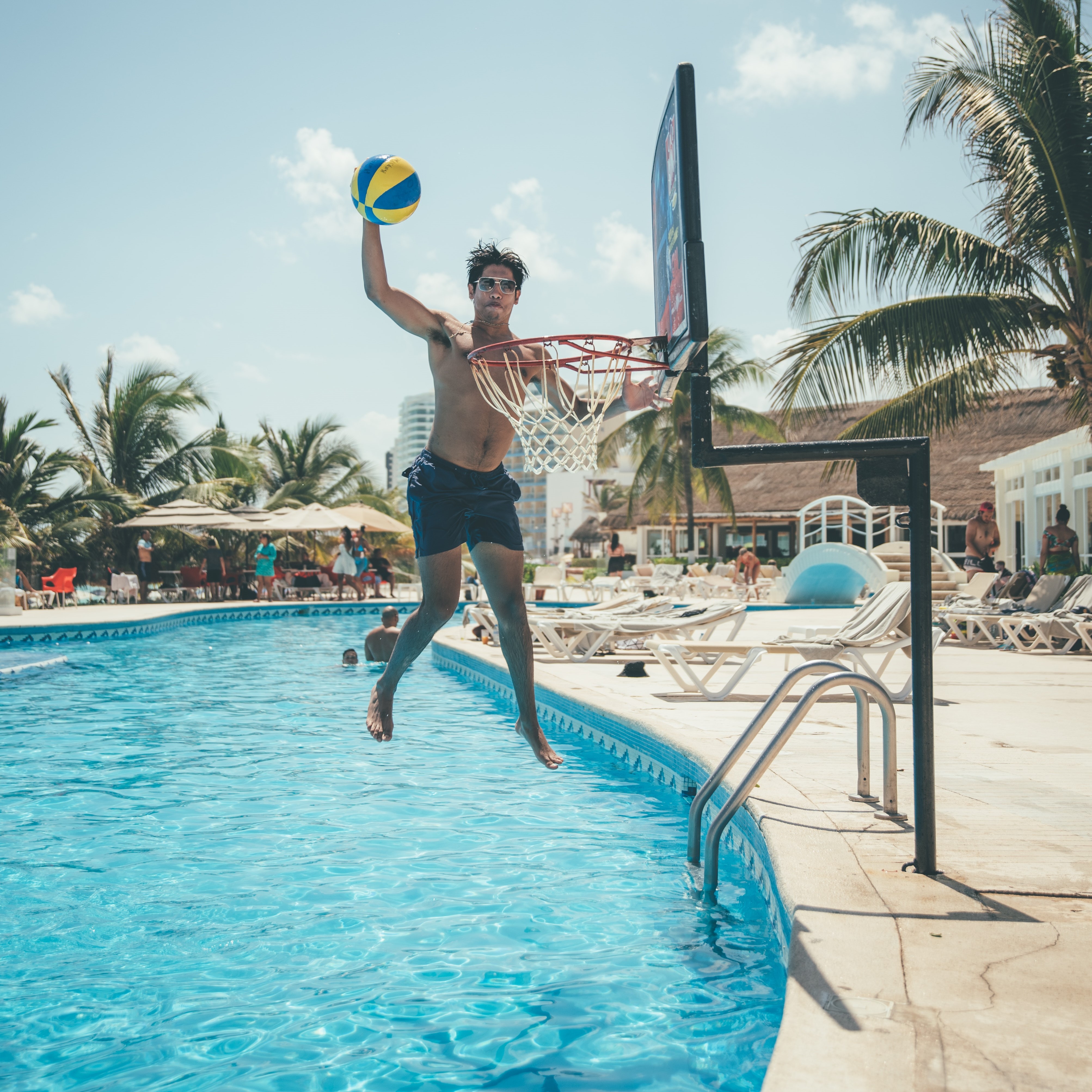 4. Provide entertainment:
Let's be honest, a pool party is not complete without games and music. They also present the perfect opportunity to really give your backyard party that wow factor by providing a fun environment for them to enjoy. Here are some great options to consider:
Pool volleyBall & basketball net
When it comes to outdoor get togethers, if you decide to go all out or keep it simple, providing the right setting will ensure it will be a pool party your guests will never forget!