Extending your living space can offer numerous advantages, such as enhancing your lifestyle and comfort, all while increasing your property's value. Whether you're looking to accommodate guests, create a dedicated workspace, or simply enhance your living environment, extending your living space can offer a wide range of benefits that contribute to a more comfortable, spacious, and enjoyable lifestyle. Here are some ways you can extend your living space this winter: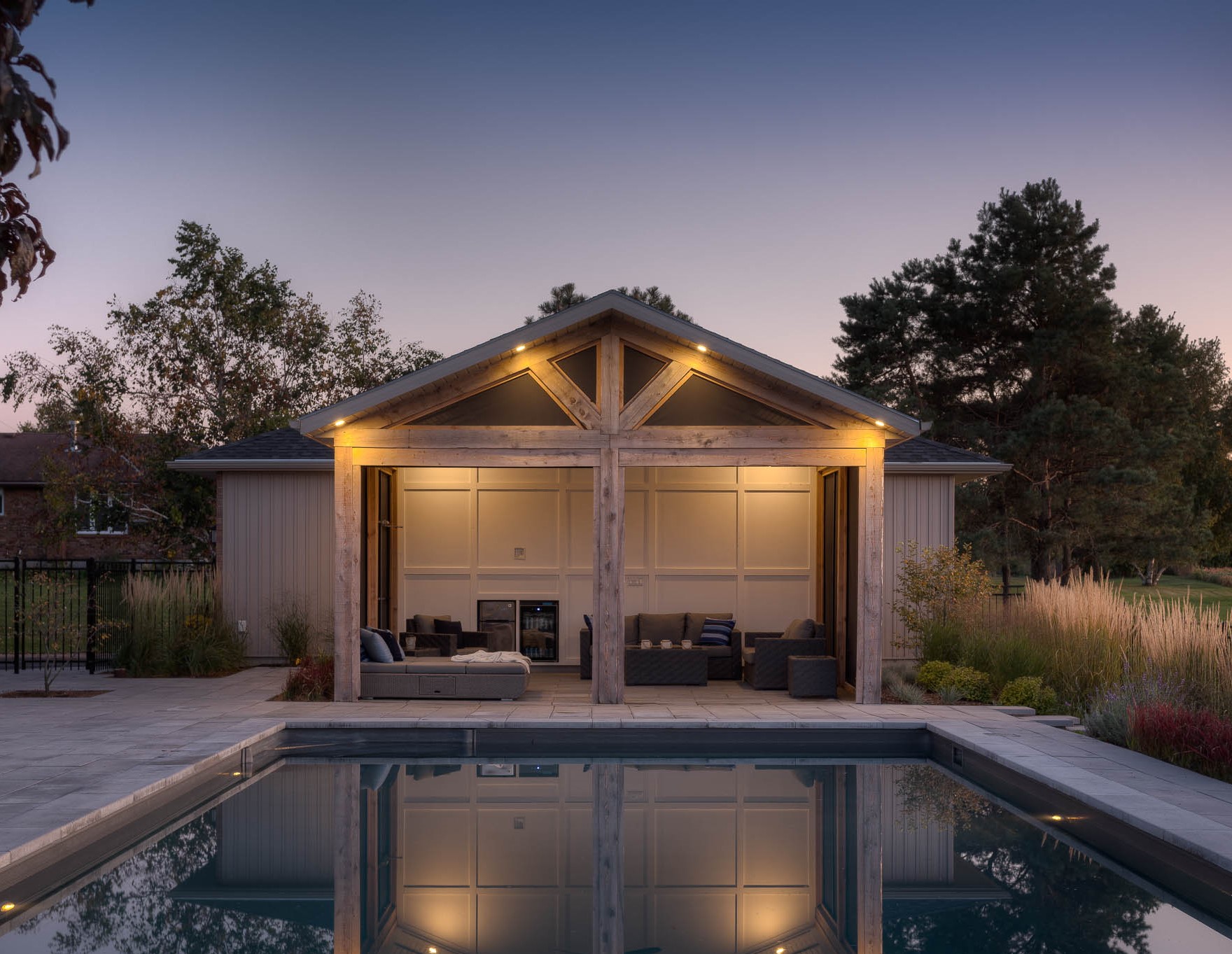 1. Outdoor Oasis:
There is no denying that spending time out in nature enriches our lives, that's why creating a welcoming living space outside is so important. Not only does it allow you to enjoy the views of your new landscape it also prompts you to utilize their outdoor space more often! Create an inviting outdoor living space by incorporating a patio, deck, or cozy seating area to your yard. Furnish it with comfortable outdoor furniture, lighting, or really up the ante with an outdoor kitchen and cabana. This extension provides a seamless transition between indoor and outdoor living, perfect for relaxing, entertaining, and enjoying nature.
2. Finished Basement:
Many new homes come with unfinished basements allowing a perfectly good space to go unused. But… it's also an opportunity - a blank canvas for you to customize in a way that suits your needs best. Transform your basement into a functional living area. Finish the space with insulation, flooring, lighting, and appropriate furnishings. Basements can become family rooms, home theaters, or guest suites, home offices, or hobby rooms. Get inspired for your next basement reno.
3. Sunroom or Conservatory:
A sunroom or conservatory brings the outdoors in while offering protection from the elements. These glass/screen-enclosed spaces are perfect for enjoying sunlight year-round, growing plants, or using as a peaceful retreat. Furnish with comfortable seating and accents that complement the surrounding nature.
4. Home Addition:
Add a new room to your home, such as a home office, guest bedroom, or playroom. This can involve expanding an existing room, building an entirely new structure, or converting a garage. Consider the layout, lighting, and functionality to ensure the new space aligns with your needs.