Many new homes come with unfinished basements allowing a perfectly good space to go unused. But… it's also an opportunity - a blank canvas for you to customize in a way that suits your needs best.
Here are four reasons why it's worth it to renovate your unfinished basement:
Increases usable space Finished basements add a completely new and usable level to your home, whether it's a space for recreational activities, work or added living and storage, renovating your basement will guarantee every square foot of your home will go to use.

Increases your home's resale value Although renovations and home improvements often come with a heavy cost it's worth it in the long run. A well designed and functional basement can increase your home's livable space by a substantial amount, and more livable space means higher value for your home. It is estimated that homeowners can gain up to a 70% return on costs of renovation when selling, plus the added luxury of having additional living space.

Saves you money on energy bills. Unfinished basements usually don't have insulation which means your home needs more energy to maintain its heat. A finished basement with proper insulation will help maintain a moderate temperature throughout the house, saving energy and money.

You can use it for whatever you want Always wanted a home gym? Maybe a home office for quiet space to work? An entertainment room? Or maybe a space that your kids or teenagers can have to hang out so you can have a peaceful retreat upstairs? The options are endless and an unfinished basement leaves you with the perfect opportunity to completely customize a space that suits you or your family's needs/interests.
To get you inspired for your own subterranean space here are some great ideas:
Additional bedrooms: Tired of setting up couches and air mattresses when guests come? Create an extra bedroom that's just for family and friends when they visit. It also guarantees whoever is using it will have a private and comfortable space to rest.
Additional family room / seating area: The family room is often the most used area in a home, often used for casual gathering or for watching tv with the family. Although family time is nice, sometimes we don't always see eye-to-eye when selecting tv shows, so having a second family room Complete with comfortable furniture, tv and maybe even a fireplace might be the best solution.
Photo by Yan Krukov from Pexels
Playroom: Create a YES space! Just like adults, kids need their own space to let their imagination and creativity flow so they can learn about themselves and the world through play.. Create a safe play space where they can explore freely. As a bonus for parents, it keeps your living room free of excess toys! It's also an opportunity to collaborate with you kids and create a space that is custom designed to their interest!
Home Gym: Whether you want a private workout space in your home or you want the freedom to workout when it's convenient for you, a home gym is the perfect addition for fitness enthusiasts or those who just want to keep up an active lifestyle. Although building the space and buying the equipment can be pricey, gym memberships add up over time so it might be worth it in the long run to invest in your own home gym. Plus, it can be as straightforward or elaborate as you want, just like this simple home gym with floor mats, a few weights and some yoga equipment with a single cable machine in the corner (not pictured here).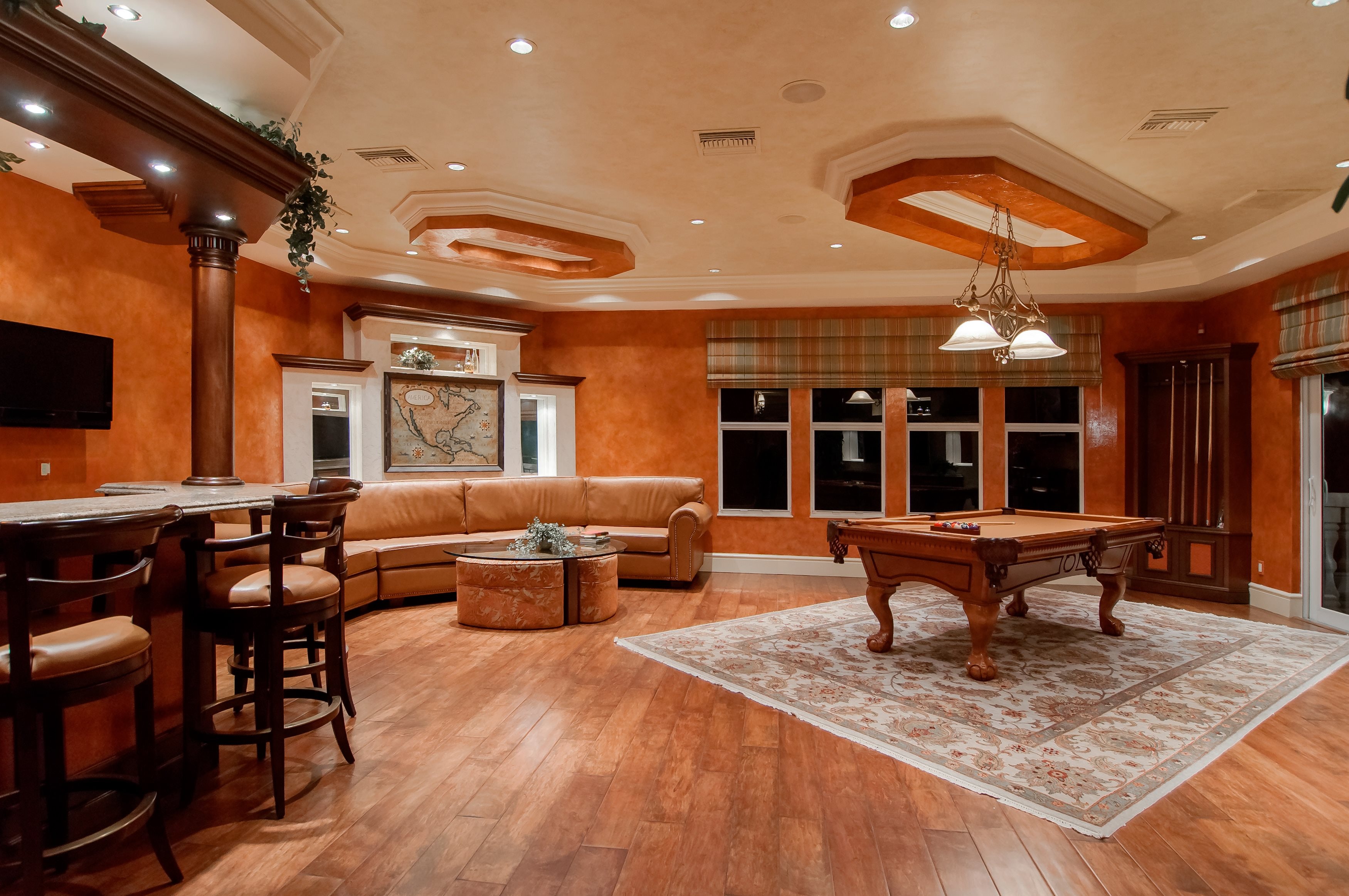 Photo by Jolene Hardy from Unsplash
Entertainment room/ Rec Room: Entertainment/rec rooms often include features such as, a pool table, air hockey, ping pong, darts, arcade games and a TV for movies, sports and video games. Don't forget the beer fridge! Perfect for parties, casual gatherings or even for a Saturday night hockey game.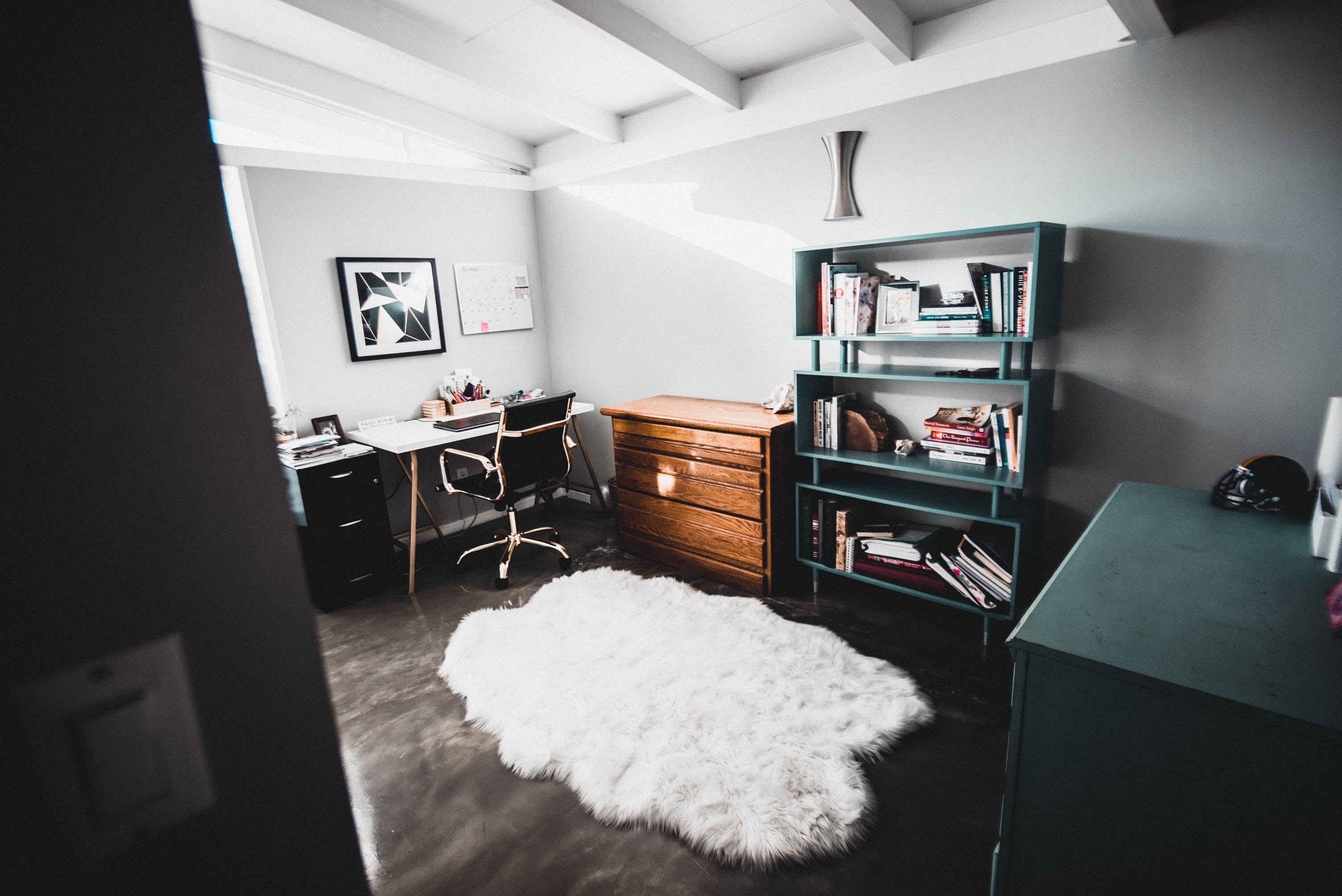 Photo by Spencer Selover from Pexels
Home office or creative studio: Work from home or need a quiet space to get your creative juices flowing? A basement is the perfect place to have an office/studio because it's separate from the main area, having less foot traffic and distraction allowing you to focus and get your work done.
Basement apartment: Have no use for your basement? Turn your basement into a livable space for someone else, whether to be rented out to possible tenants or even a granny suite. Unused basements can provide the perfect space for affordable living as long as your basement is up to code.
Photo by Goodlot Dupwa from Pexels
Home theater: Basements often lack abundant natural light so it's potentially the perfect setting for a dark theater room. Think big! Comfy lazy boys and a projector with a large screen and surround sound, and maybe even a popcorn machine. Family movie night never felt more exciting!
Photo by Florent B. from Pexels
Wine cellar: Do you fancy yourself a wine connoisseur? Do you need a safe and temperature-appropriate room to store some of your finest Prince Edward County wines? Basements are often cooler than the rest of the house so it's the perfect foundation to set up a temperature controlled cellar. You could even take wine and cheese night to the next level with a lounge and bar room next to your cellar.