What is your favourite childhood memory? Was it sitting in your family room watching tv all day or was it going to the park to catch frogs in the stream? Maybe it's climbing your favourite tree in your yard and seeing how much higher you can get each time? What about going outside after it rains to make mud pies and try to convince your parents it's chocolate? Whatever it may be we bet your favourite childhood memories took place outside. And that's the fuel that drives Come Alive Outside.
For the first time ever this generation of children is expected to live 5 years less than their parents. Come Alive Outside is on mission to get people off the couch and back into their communities. One of the ways they are doing this is through the Design Challenge.
The Come Alive Outside Design Challenge creates the opportunity for college, high school, elementary and preschool students to work together with landscape professionals to design and build engaging outdoor learning environments at schools and childcare facilities.
This year, Wentworth Landscapes hosted its third annual Design Challenge at Georges Vanier Catholic Public School in Belleville, where there is also a First Adventure Childcare Development Centre. The post-secondary schools participating include Guelph University, Algonquin College, and Niagara Parks School of Horticulture. A handful of students from each of these schools in the Landscape Design programs or similar, join us for a three-day design charrette. The students must design a plan for the entire schoolyard but phase one will be the First Adventure component with a budget of $60,000 to be built in 2019.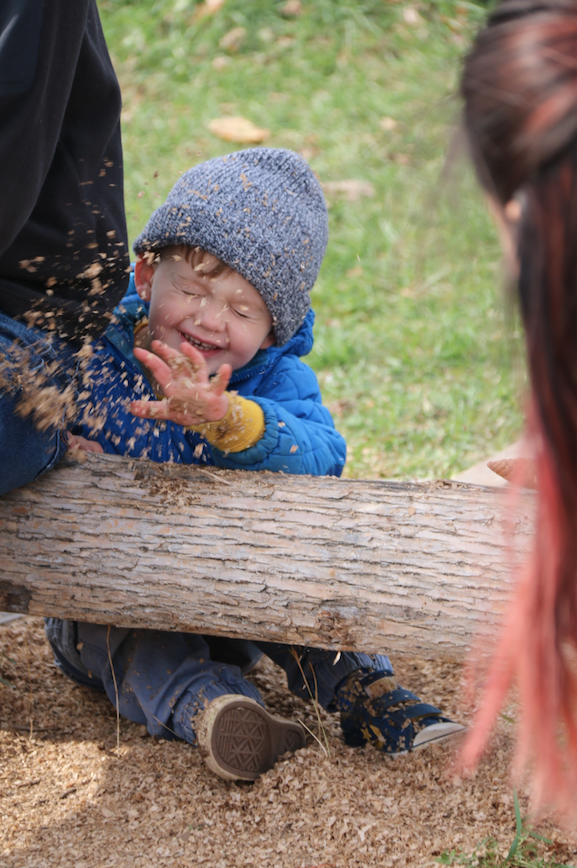 The event starts with a tour of another First Adventure Campus that Wentworth had previously designed and built so the post-secondary students can see how children move through and use the space. The rest of the evening is spent learning about the program, the why behind it, and getting inspired to create imaginative spaces for children to get excited about going outside.
Day two, the post-secondary students are taken to the schoolyard at Geroges Vanier to tour the site and gain insight as to how the schoolyard is currently being used, what the teachers think is missing, what's important to the students, and even observe the children in their space. But who better to dictate what should be in the schoolyard than the children themselves!