The current generation of young people in North America spends less time outside than any generation in history. This growing disconnect between people and nature is leading to a wide range of social, public health and environmental issues. As we look to a future in which 90% of North Americans will be living in urban areas by the year 2050, engaging outdoor learning environments provide an increasingly essential point of connection for young people to interact with nature. In the effort to create the sustainable and nature-rich cities of the future, there is also a great need to inspire the current generation of young people to play an active role in designing, building and maintaining great outdoor spaces in both our urban and rural environments.
The Come Alive Outside Design Challenge creates the opportunity for teams of post-secondary and secondary school students to work together with landscape professionals to design and build engaging outdoor learning environments at schools and childcare facilities.
In partnership with Come Alive Outside and Landscape Ontario, Wentworth Landscapes hosted the 2017 Design Challenge and brought top Landscape Design and Landscape Management students to participate in the program. On October 12th-14th, students from Fanshawe College, Seneca College, and Algonquin College participated in a design charrette with students and community leaders in the County to create initial design concepts for a natural play area at C.M.L. at Snider Public School.
The college students arrived for a welcome dinner on Thursday evening where they heard from Andy Paluch, CAO Program Director, along with Scott Wentworth of Wentworth Landscapes.
The real action started on Friday morning. The college and high school students from Prince Edward Collegiate Institute (PECI) toured the grounds of C.M.L. Snider learning about the existing conditions, contraints and oppotunities from representative of the school, parent council, The Hub, and Wentworth staff. The students made up five teams with each team given one area to design.
After the schoolyard tour the college and highschool students had a crayon working session with a grade three class and a select few students from grades four through eight. This is a really great part of the event because the older students and adults get to relive their youth through the minds of imaginative children. Zip lines were a popular design feature amonsgst the younger kids this year. Ziplines going uphill, ziplines going downhill, ziplines everywhere!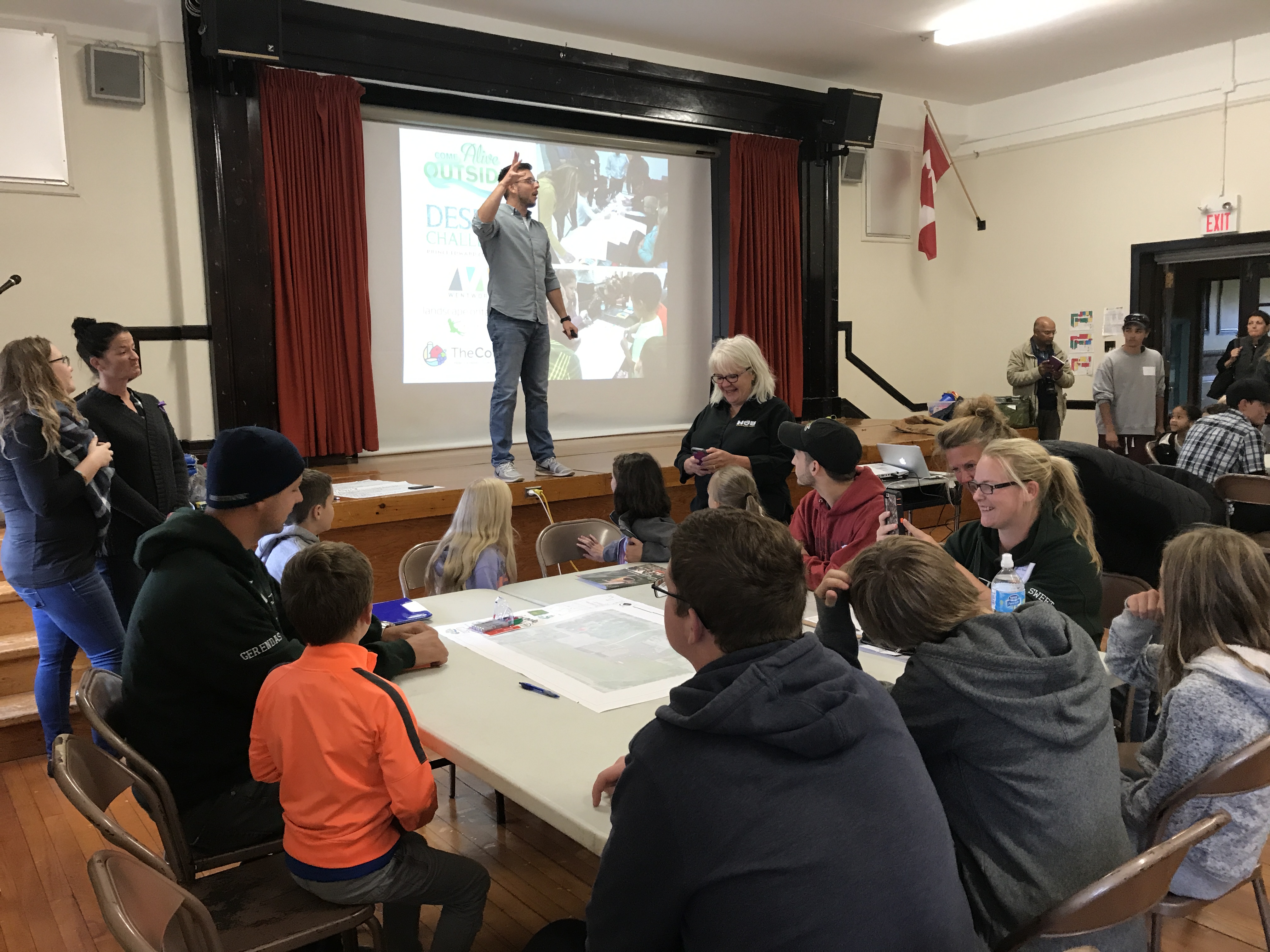 After an exciting morning with the public school children the college students took the ideas and inspiration they gathered back to their work stations and continued designing for the remainder of the day.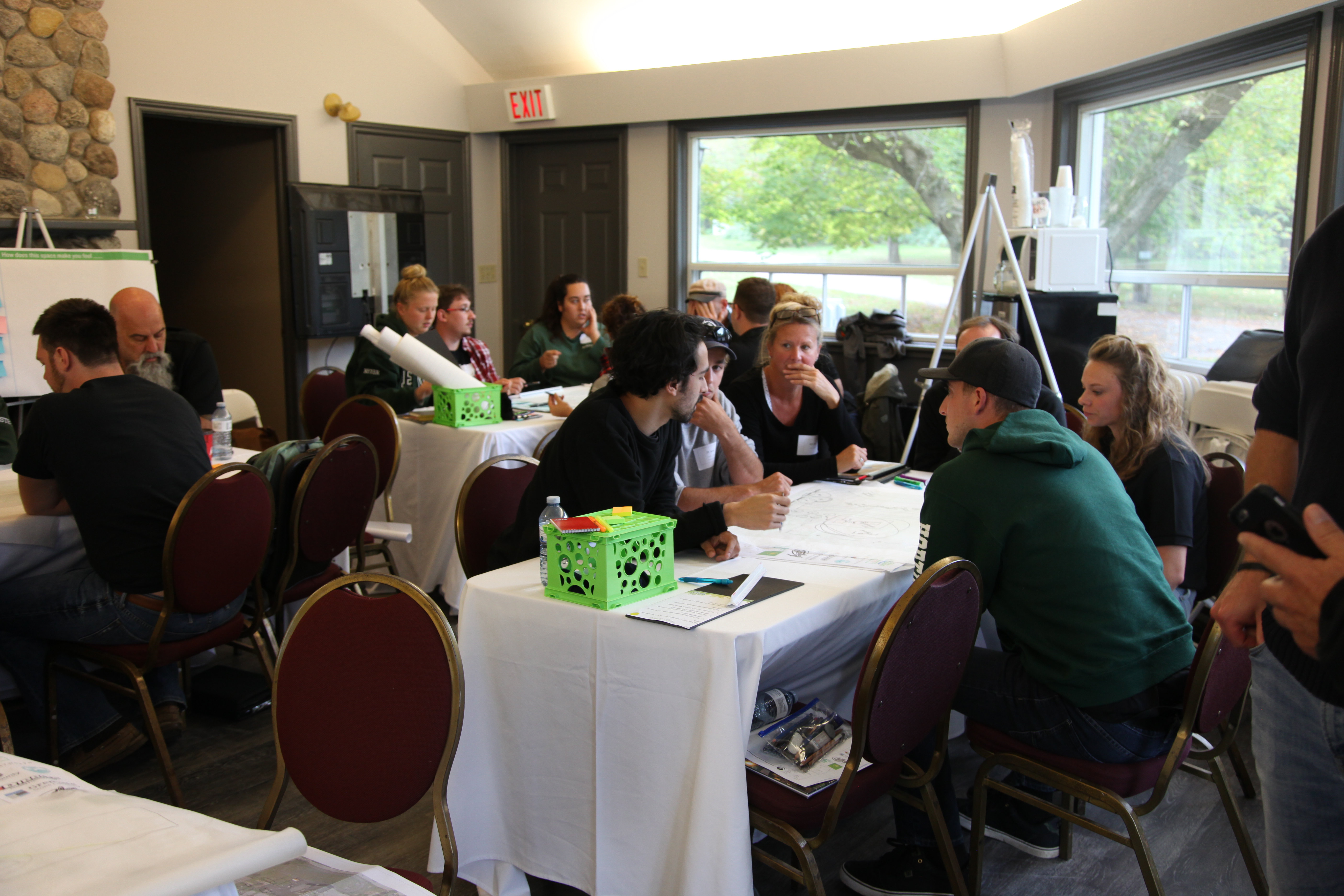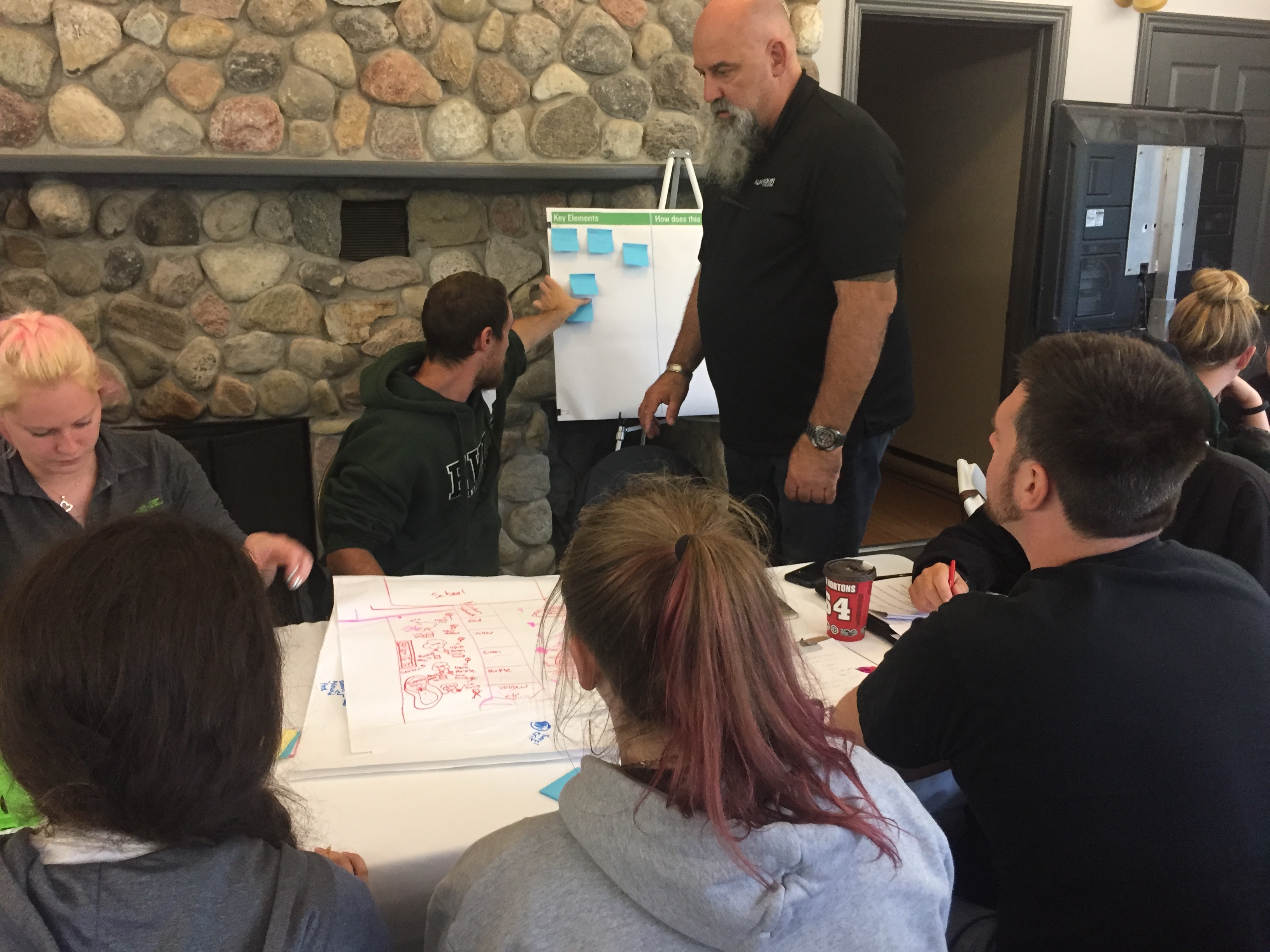 The five groups presented each of their design areas on Saturday morning at an open house. College students will now go back to their respective schools and develop a masterplan for the school landscape with a special focus on the junior playground area and adjacent open lawn space. Final submissions are due in December for judging and the winning design will be announced in January at Landscape Ontario Congress in Toronto.